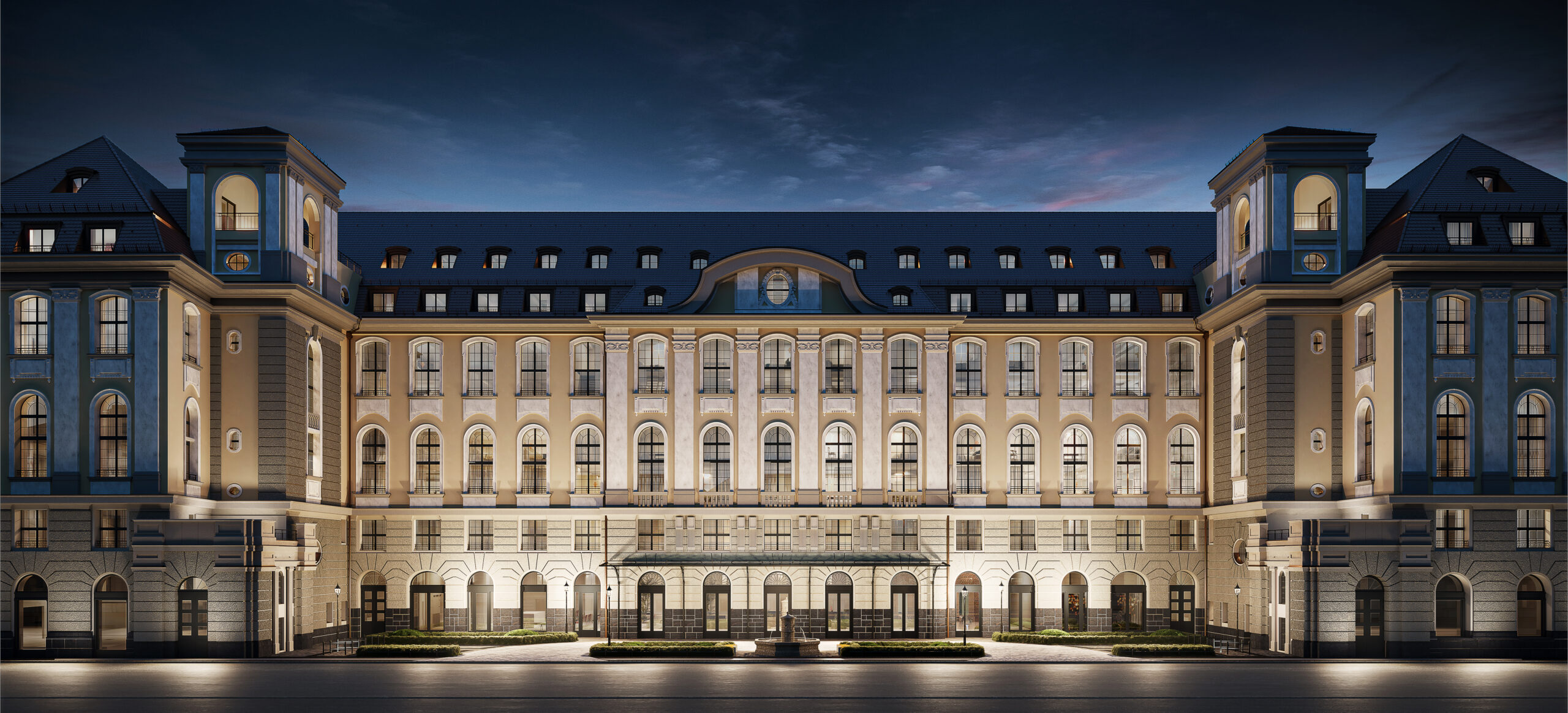 A place with history and future
The Hotel
Be at the center of everything. Located directly at Monbijou Park, our hotel combines historical elegance with a timeless sense of experience. For those who not only want to discover Berlin, but feel it.
Spectacular Design
Cultivated hedonism. The award-winning DREIMETA architects have reimagined the rooms of the Telegraphenamt and injected new blood into the capital. Here, locals and sophisticates alike cavort in a stylish combination of art deco and Babylon Berlin. A hot spot, a second home, a place where everything seems possible.
Our Promise
The Telegraphenamt is part of the capital's identity, characterised by diversity, individuality and countless possibilities. We look forward to fulfilling our guests' vision of adventure and excitement. As the main character, we are pleased to write the next chapter with you.
A piece of history
Constructed between 1910 and 1916, the Haupttelegraphenamt was the most elaborate postal building in Germany. As the center of the then revolutionary telephone network, the Telegraphenamt continues to bring people and their stories together. Located at Monbijou Park, the neo-baroque monument is as impressive as ever. First marvel, then enter.
Rooms
Diversity with charm
A stunning, historical building revitalized with enduring glamor, poised to be discovered. The hotel offers 97 unique rooms, maisonettes and suites, each ranging between 21m2 to 140m2. The possibilities are endless.
Discover
Experience the city where the locals are at
Our restaurant, ROOT, offers a vast selection of Asian delicacies with a German touch of efficiency. Let your palate take a journey through our trendy restaurant and bar. ROOT is an ideal dining experience for all walks of life, and our incredible bar offers divine cocktails made by our highly trained mixologists.